Hosting Christmas in your home takes a lot of work.
Hosting Christmas usually seems like a huge task. Pleasant Homes is here to tell you it doesn't have to be all "rushing, cooking, cleaning, children…" and then all is over. There are plenty of things that can be done to prepare you for hosting Christmas this year. Take a read below in today's "Modular Monday's" blog and find some great tips on preparing yourself for this year's Christmas festivities.
Check the basics:
Do this as early as possible. Can you pre-wrap gifts ahead of time, so that you aren't left scrambling to wrap on the 23rd? If you have gifts you've already bought, wrap them now! You'll also want to check now if you have clean linens and towels for your guests, especially if anyone is staying over.
While you're doing a count of items, count your glasses, plates and cutlery. It doesn't hurt to be fully prepared before the Christmas madness sets in! Do some Christmas baking ahead of time as well, the more you can get ahead of yourself the better prepared you can be when it comes time to host. Make a mental list of things that made you crazy or stressed last year. What can you do differently this year to help yourself out?
Set the agenda:
On the topic of checking basics, set your agenda. Plan your month as best you can. Is it just us or does Christmas come in 3 days, even when it's the 1st of December? December always seems to fly right by. A good way to avoid losing track of time, is to have dates set for when you want to have everything done and prepared. Set yourself reminders and hold yourself (and all of your helpers!) accountable. With a good agenda, anything can be accomplished! We don't know who said that. But it seems to work well around here!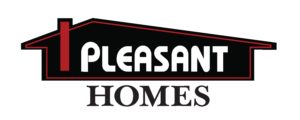 Contact us today for more info: Ph: 780-939-3584 | #4 Heritage Industrial Park Morinville, AB