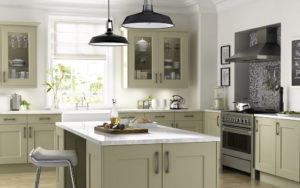 Why should you choose a Modular Home?
Modular Homes have many benefits, and the pros outweigh the cons in more ways than one. Today on our #ModularMonday post we are sharing the top 3 reasons to build Modular instead of a stick build home.
Quality control is of the highest regard.
The manufacturing of Modular Homes is a process where the top priorities are steadfast and always reoccurring. Modular Homes are built indoors, outside the elements. Meaning your home will never face the elements our beautiful country is known to provide. Weather delays aren't a factor here either. Materials are also kept indoors, meaning no lumber is warped from being outside. Our builders work in the same controlled environment, with the same tools, every day. This makes for a significantly less amount of risk when working on your home.
2. Most important to your wallet, cost effectiveness. The savings you will make building Modular are huge.
As we've mentioned above, since our build times are so much faster we have less labour costs. In addition to this, since everything is so controlled in the building of the home, we run into a lot less errors and therefore are never wasting materials because we know the exact amount of materials used.
3. Benefits on the environment.
Since our construction facilities take advantage of "production repetition" (a tool commonly used with manufacturing in an assembly line), our building process will use a lot less energy than building a stick-build home. In addition to this, any waste we use in the construction process is always reused wherever possible. Our construction facility stores all of the unused materials in controlled environments and we are able to reuse them in future jobs. This really helps reduce the approximately 130 million tons of waste from construction that ends up in a landfill every single year. Modular construction is becoming the new industry standard for many reasons, and this is a big one.