"Wow. What a beautiful kitchen!"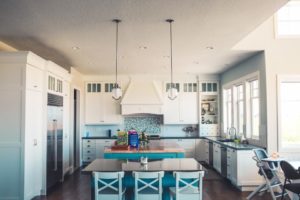 The words we've likely all said, but probably not about our own kitchen. Why is that? We spend a lot of time in the kitchen; great food brings families together time and time again. So why not make yourself the kitchen you've always dreamed of? For most of us, budget and time are a huge factor. But the good news is, you don't always have to break the bank in order to make your kitchen look new or beautiful. In fact, there are many simple ways to do it. In this blog, we are going to share how we make great kitchens look even better, for a great cost, and sometimes even with a few small (and simple) additions.
Replace cabinet doors:
Want newer looking cabinets, but don't want to pay the price to completely reinstall new ones? Try buying new fronts, or if you want a good project, sand down your old ones and repaint them! New cabinet doors can refresh a kitchen without breaking the bank and you have the opportunity to really change the look of a kitchen without taking on a massive reno.
Update your hardware:
While you're at it, update the hardware on your cabinets and drawers. You can find great finishing's for a cheap price at places like Ikea. You don't need expensive finishing's to give your cabinets a high end look or feel. New finishing's can completely update the feel of your kitchen.
Opt for lighter colors: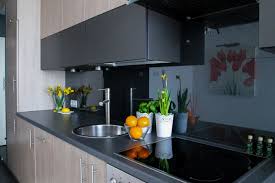 Having lighter colors on your cabinets or walls will really brighten up your kitchen, and give it that more "expensive" look. With lighter colors, you can also more easily hide dings and scratches. Give your kitchen a new coat of paint or repaint your cabinets to brighten up the area.
Dress up bare windows:
Add new curtains that color coordinate with your kitchen to instantly dress it up. Curtains can make a big difference on windows, plus it makes the kitchen look more pulled together. You can find great kitchen curtains at many home stores, take a before and after photo and compare the two and see the difference you've made in your kitchen with one small change!