Buying a new home?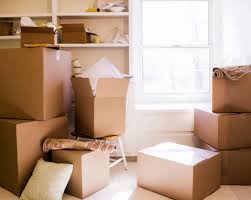 Buying a new home can be both exciting and stressful. There are so many different aspects to consider, it can be easy to feel lost during the decision making process. Pleasant Homes sees new home buyers frequently, and our owners have been in the business over ten years. They have gathered some great information over those years, a lot of which includes advice for new home owners. So, worry no more! This blog is here to assist in giving ideas on what sort of things you should do during the home buying process, and after you've become a home owner as well.
Check out the neighbourhood you want to live in.
Visit the area on separate occasions, even on different days, during different times. This will allow you to get a feel for where you are going to live. Ask nieghbours about the neighbourhood, the schools, parks etc. Knowing what neighbourhood you will be living in is important because you are going to be in that area for a long time! Getting some insight helps give you some indication of exactly where you'll be living.
Live in your house awhile
Before you make any major changes, wait a bit. Waiting around a year will help you decide what you do and don't like about the house. You may discover a more simple change for something you don't like rather than a massive reno. Sit on the idea of majour changes like knocking down walls or adding a new room for awhile, and don't rush into anything.
Remember that you are making an investment
So take your time in deciding what house will be perfect for you. Many people wish they had taken more of an "ideal home" perspective when they were shopping, rather than settling for the house that maybe isn't in the perfect area, or the right distance from work. Being eager to get a new home is great; the new home buying process is a very exciting one. Just don't be afraid to take some time and really make sure you love what you are buying. Your first home may not be your dream home, but it doesn't have to be a place you wish you hadn't chosen, either.
Be aware of any repairs the home may need.
If your home needs repairs, make sure that they fit into the budget. You don't want to move in and not be able to afford fixing what needs to be fixed! A thorough home inspection will really help with this. Knowing what you are buying into is important.
And lastly, don't forget to enjoy your home!
New homes mean new memories, and new adventures! Make the most of every situation, and remember that everyone starts at the beginning at some point. There will be bumps along the way, but there will also be huge successes and many memories to be made. It's true when they say home isn't a place, but a feeling. Your house will feel like a home before you know it, and you'll look back and wonder what you were so worried about.