Happy Halloween!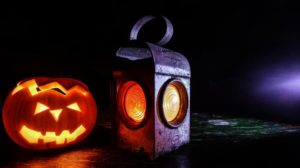 It's that time of year again! Halloween is just around the corner. Fall is in full swing, and you can feel the brisk winter chill creeping in behind it. We've all finished celebrating thanksgiving, and have had enough turkey to last us to the next holiday. The leaves have changed color, and they are beginning to shed from the trees. Seasons are changing, and winter is on the way! Halloween, like many of other holidays is full of DIY crafts, recipes – you name it! If you search "DIY Halloween" on Pinterest you'll be up to your ears in ideas:
Here at Pleasant Homes we love getting into the spirit of the season, carving pumpkins, dressing up, you name it. For kids, Halloween is an exciting time of year. They can dress up as whomever they admire or wish to be, and eat all the candy they can withstand. With so many traditions, it's no wonder Halloween is a holiday many people look forward to.
How do you celebrate?
Whether it's carving pumpkins or baking spooky deserts, we all celebrate Halloween in different ways. Planning your costume, putting it all together and getting dressed up for trick or treating is all a part of the fun! Halloween is a great time of year to look forward to. It's always fun to try a new craft, or a new recipe. Getting into the spirit of the season is half the fun – so why not try it out if you haven't already?